Digital photographer Jeffery Scott creates charged images of a dark, titillating future.
Perhaps even more than film, digital media allow artists to imagine what humans of the future might look like. Digital photographer Jeffery Scott is one such artist exploring post-humanism in a world following a singularity. Whereas computational artist crashoverrrride (Aron Johnson) does this with warped 3D artworks made in Cinema 4D, Scott combines staged digital photography and laborious Photoshop manipulation to create his human 2.0 works, which blend science fiction, surrealism, and erotica into a style that is all his own.
#1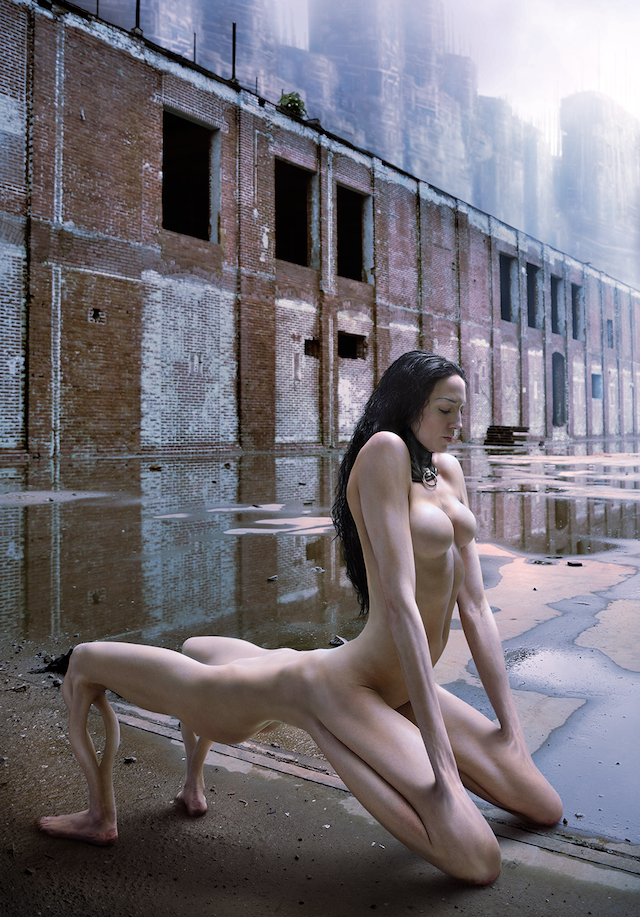 Scott has worked with all sorts of media over the years, including painting, illustration, sculpture and photography. Scott also worked in the film industry for 15 years as a production designer for music videos and commercials, noting that he wanted to be film director for a long time.
Scott sees his work with these media as stepping stones in an evolutionary artistic process that led him to his current work.
#2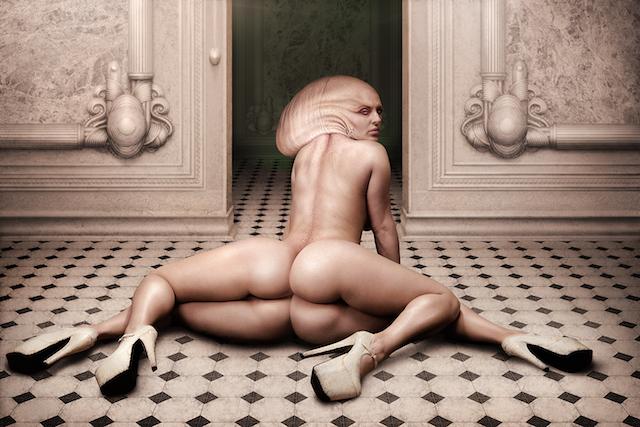 Nearly every element in his images come from photographs taken by Scott himself. When an element isn't actually photographed, he paints it, with every piece taking between 50 to 400 hours to finish in Photoshop. Scott hesitates to call what he does "digital art," as the term implies the use of applications like Zbrush and Maya, which he never uses.
Scott always starts with a nude subject, then adds to it, which he says is far easier than taking away elements from a photographed subject. Scott points to Agent Hot House and the Discovery of the Great American Family Portrait as a good example of this process, with a female model clad in a red latex space suit squatting over a couple of human skulls half buried in desert sand.
#3
"If the image is of the nude model, anything can be added as per the vision I have for the piece," he says. "Therefore, the piece has no limitations. As a result, no compromises. I don't believe in compromises in my art. What is in my mind, should be the absolute outcome for the piece."
A quick glance at Scott's work reveals a major interest in science fiction visuals, especially those seen on the genre's book covers or in the pages of Heavy Metal magazine. There is also a clear nod to cybernetics, and a blend of horror and fantasy that shares some creative DNA with H.R. Giger.
"I am very fascinated by transhumanism, and the singularity," Scott explains of the concepts that appear across his work. "I believe that they are eminent steps in the development of the human race. Inevitable progressions in our evolution."
#4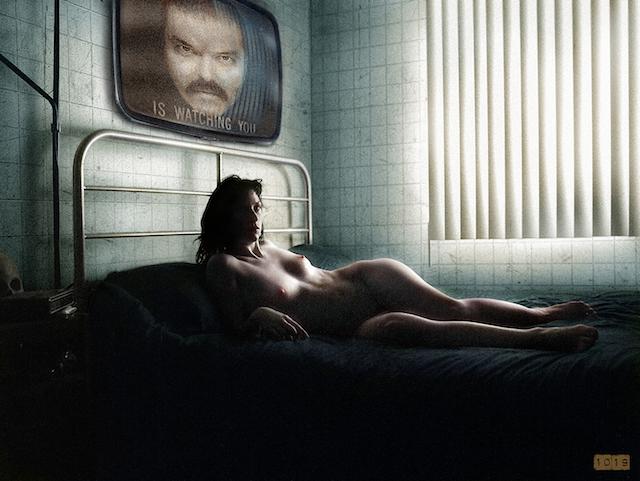 "Although I'm fascinated by the subject matter, I'm not so enthusiastic about their probable outcomes," he adds. "We live in an age when we simply create these measures because we can. We do so with, it seems, very little thought gone into the outcome… As a result, prognosticative, social commentary is exactly what I do."
#5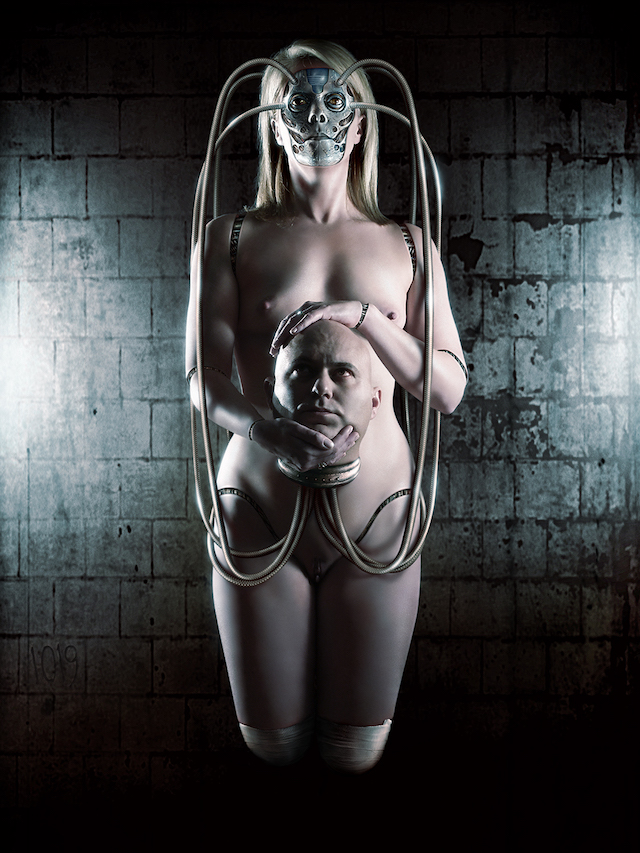 #6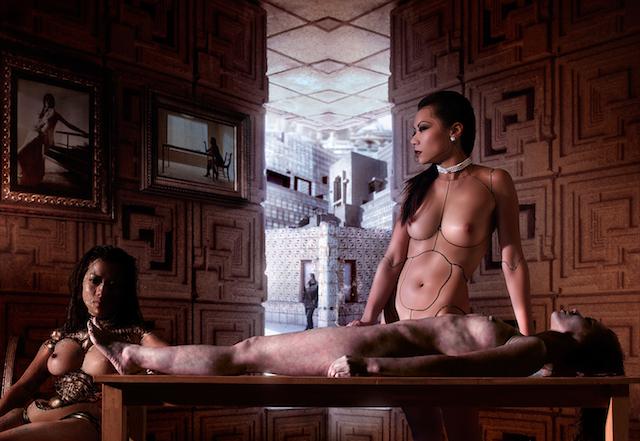 #7
#8
#9
#10
#11
#12
#13
#14
#15
#16
#17
#18
#19
#20
#21
#22
#23
#24
#25